Washing hair and taking care of it in the right way seems to be a very simple activity at first impact, even if it is not so! Just think of the quantum calculations that make girls to plan the optimal day to wash them, cut them...!😂
Once you have overcome this great rock, you must also make your way between errors and false myths, always lurking to deceive us!
In this article we will see together the 6 traps from which well to look to be able to carry on a hair care routine aware and correct!
THE ERRORS IN THIS CASE:
 1.    BEGIN TO SHAMPOO ALWAYS FROM THE SAME POINT
A very common mistake is to begin to wash the head starting from the same point, which tends to coincide with the top of the head. This action, if prolonged, can weaken the skin in this area, dry it and stress it.
The next time you take a shower, try to start from the neck or the temples and only then go to the head!
2.   COMBING WET HAIR
Another mistake to avoid is combing your hair when it's still wet. In this phase the hair is much more fragile and tends to tear more easily, that's why the skeins of hair that we find every time we have to clean! 🤢
Next time, try brushing your hair BEFORE you get into the shower and don't untangle it while you shampoo and put on conditioner!
3.   SLEEPING WITH TIED HAIR
Our hair, like our entire body, also needs to rest, so sleeping with braids, chignon or tails, would further weaken the hair and especially the skin.
If tying your hair is essential for you, take some precautions: use instead of elastic bands or bandanas in fabric!
THE FALSE MYTHS
4.   RIPPING OFF WHITE HAIR
The most famous of false myths is just that!NOT born 7 white hair if you tear one, at most you will only hurt yourself by tearing it away!
Why would a hair bulb give birth to seven white hair?
Try to believe!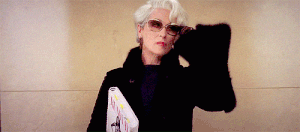 5.   BRUSHING YOUR HAIR MAKES IT BETTER
You are not Rapunzel, so unfortunately no, combing hair 100 times a day will not make them neither brighter nor more beautiful, indeed the repeated action will damage the hair!
Brush the hair then only when necessary and prefer a wooden comb, to avoid electrifying the hair.
6.   WASHING HAIR TOO OFTEN HURTS
False, FALSE, FALSE!!
Washing your hair every day does not hurt and does not even worsen the condition of those with greasy hair! The important thing is to always use delicate products and in line with our type of scalp.
So don't stress out, if you want to do it, you can do it!
SOME TIPS
How best to wash your hair then? Here is the right procedure:
Brush your hair well before you go into the shower.

Rinse your hair with warm water and use shampoo. You don't need much, so don't overdo it! Massage it well from the temples or from the neck. Do not comb your hair!

Use the conditioner or a mask, at least twice a week, will help you to protect the hair and to preserve it from mechanical, chemical or atmospheric damage. To have shiny and soft hair, we Perderma recommend our Shiny Hair mask, perfect to make them silky and shiny. Once the exposure time is over, rinse very well, always with warm water.

After the shower, you pass to the drying that must be done first with a cotton towel and without excessive rubbing and/ or friction too vigorous, so as not to damage the lengths.

Now that your hair is slightly damp, you can comb it! Apply a thermo-protector and switch to dry with the hairdryer! Remember, keep the spout at least 10 cm from the hair and do not use maximum power!

Enjoy your hair now healthy, soft and shiny!!

Did you know the correct hair care routine?
Have you ever fallen into one of these mistakes and false myths?

Leave a comment and share!💜