Wake up, WAKE UP ⏰!
Monday is the big day, we finally go back to class in the presence!
Have you thought about what look you'll look for the occasion?
Here are many ideas not only for a #backtoschool outfit, but also for makeup and skincare!
Let's start with:
NOSTALGIC
If you still haven't managed to give up the idea that summer is over, opt for a skirt or a nice dress, even better if with colorful and floral colors, will help you start the school year on the right foot! Be careful though: they must not be too short! In case of doubt, always opt for an average length, which ends at most just above the knee.
Combine a soap and water makeup, embellished with a super glow touch that will make your tan stand out! Then apply the illuminant on cheekbones, T-zone (forehead, nose and chin) and suprcciliary arch. Don't forget to comb your eyebrows to open your eyes!
It enhances the lips with the Perderma Lips patch, ideal for soft lips, fleshy and sensual.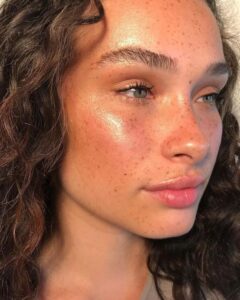 SPORTY GLAM
If your soul is more athletic, who says you can not be cool even with a jumpsuit or a nice cycling shorts?
Just match the right clothes! Wear over your favorite pants a blazer, you'll see what a difference!
For makeup, put everything on your eyes! Make the eye-liner you like the most, whether it's simple, colorful or graphic it doesn't matter! It will catalyze the attention making your look super fashionable!
Also take care of your hair, which everyone will notice, thanks to Perderma Shiny Hair Mask: will strengthen your scalp, making the hair even more soft and shiny! Suitable for those who like to keep their hair loose, that tied.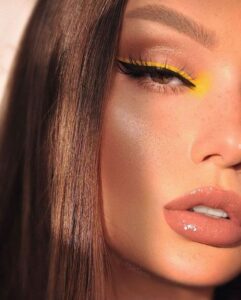 ETHNIC
For oversized sweater lovers instead, why not try a more ethnic-chic version? Take into consideration the goddess of buying a kimono, the length Sceglila you, but we guarantee that the effect will be crazy, super fresh and elegant!
Resume the colors of the kimono even in makeup! So opt for a simple and colorful makeup, which will enhance even more the entire outfit!
It's still time for sandals and open shoes, which match very well with this look! For a "do-it-yourself" pedicure at home, equip yourself with pumice stone, shea butter Cosmetic Socks by Perderma and your favorite nail polish! The socks will make your feet soft and velvety, also going to enhance the tan and the color of the nail polish!
ARTISTIC
The creative flair makes you feel? If you have a good dexterity and passion for drawing, why not create your own unique and special jeans?Choose your favorite pair, equip yourself with acrylic colors and free your imagination! Use the colors you like the most, make writing, sketches or real paintings, then match the shirt and the right accessories!  A real way to get noticed and even get some publicity!
Continue your work of art taking advantage of the potential of makeup! Play with eye shadows and create a real "WOW" makeup, otherwise if you prefer a simpler look, make a good makeup base and apply a layer of mascara and blush!
Find the right energy and inspiration with Perderma face Bubble Mask! In addition to being super funny and relaxing, its sparkling bubbles will stimulate the microcirculation of the face, making it even brighter!
Have you decided which outfit you're going to choose yet?
Let us know in the comments!
Happy return to school!
#onlygoodvibes 🌈