Have you ever read of a great love story that has succeeded in approaching distant countries?
No, we're not talking about Harry and Meghan, not even about  "The Holiday". or "My Big Fat Greek Wedding".
We mean the romantic story that led to Perdma's birth.
The departure
It all began in 2015, when a young Korean man named Seul Kim flew to Milan for work. The young Oriental man loves Italy, he appreciates its history, art, good food and in his free time he did not miss the opportunity to visit the neighboring cities, walk on the lake and visit museums.
Love at first sight
One day, his life changed: during a visit to a Design exhibition, Seul Kim was fascinated by a beautiful Italian woman: her name was Anna Milani. The woman was alone, so He took courage and approached her. The two began chatting spontaneously and discovered in a short time, to be perfectly complementary: he loved Italy and she loved Korea; they also both had a passion for design and creativity. Between the two, the spark of love caught fire!
Perderma
It didn't take long because the two fell madly in love and in 2017 they gave birth to their little creature: Perderma, lively as the colors of the rainbow, elegant in its simplicity as the Italian design, genuine sweet and special as the Korean nature.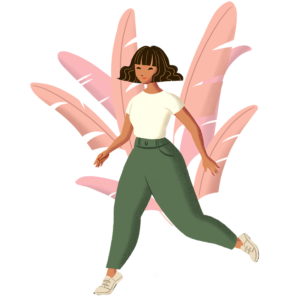 Where
Despite his tender age, Perderma already knows all of Italy, the peninsula of Qatar, but also part of Spain, Switzerland and Russia!
Passionate traveler, she loves to bring beauty and goodvibes wherever she goes! Who knows, soon will fascinate you too!